Aprilia RSV4 Performance Exhausts
Aprilia RSV4 Performance Exhausts
Rolling out of the factory as one of the best thrills per kilo motorcycles on the market today, the Aprilia RSV4 requires very little in the way of enhancement. The Cobra Sport development team were quick to understand the drawbacks of the bulky stock system and got to work on the perfect upgrade.
Providing a style more in keeping with the bikini fairing of the RSV4, the Cobra Sport performance exhaust offers both carbon and titanium option end cans to complete the light and sporty look of the V4.
Removing the highly restrictive system has unlocked a breadth of horsepower and allows the V4 to communicate the Cobra Sport signature soundtrack from initial fire up right around to the 12,000rpm rev limit.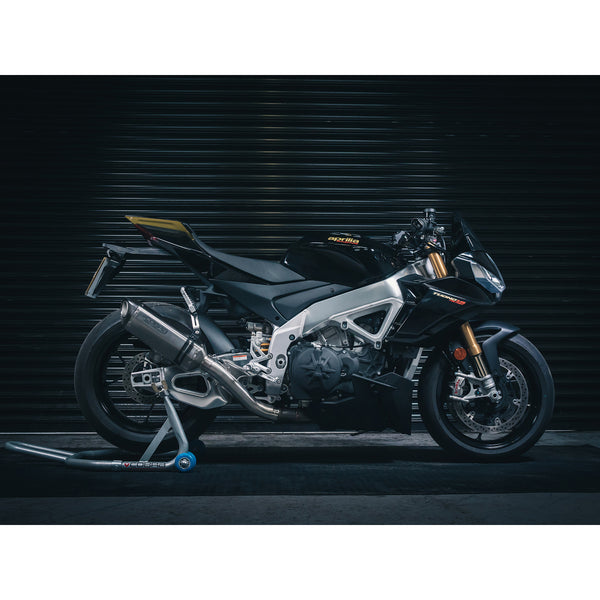 Subscribe now to get updates on our latest product releases