Yamaha MT-10 Performance Exhausts
Yamaha MT-10 Performance Exhausts
The Cobra Sport development team knew they had their work cut out improving on the critically acclaimed Yamaha MT-10. Considered by many as the ultimate package on two wheels, the MT-10 delivers thrills when called upon but is just as satisfied when clocking up motorway miles or cruising cross country.
Already a real head turner due its naturally aggressive styling the MT-10 requires very little in terms of modification to make an impression, Cobra Sport's development team were able to supply the perfect upgrade in the form of an MOT compliant half system performance exhaust.
Cobra Sport performance exhausts are designed with the rider in mind offering an unparalleled experience from the moment you ignite the engine, delivering an increase in power, adding stunning visuals, reducing weight and most importantly emitting Cobra Sport's signature soundtrack.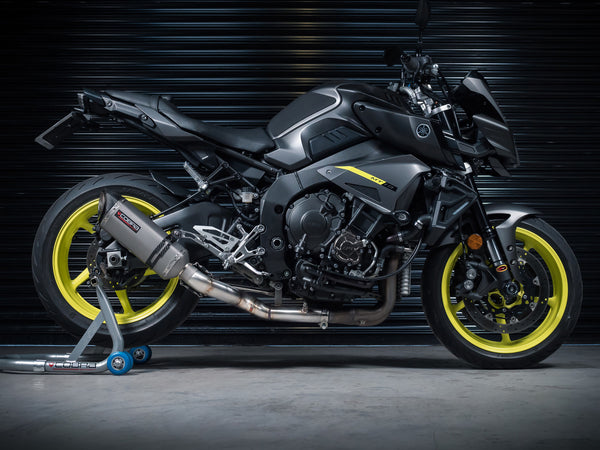 Subscribe now to get updates on our latest product releases