Kawasaki Z900 Performance Exhausts
Kawasaki Z900 Performance Exhausts
Rolling into the workshop wearing little more than a frame, the Cobra Sport development team were more than happy to add a little dressing up to this super-naked allrounder. Introducing the Cobra Sport performance exhaust range for the Kawasaki Z900.
With already stunning visuals but a rather weighty stock system, the Z900 really benefits from some rear end surgery. Tightened lines, reduced weight, and increased power are the results derived from the Cobra Sport development program.
The Cobra Sport signature soundtrack is the final step of the recipe and with carbon end can options to please the style conscious this is the perfect upgrade for the Kawasaki Z900.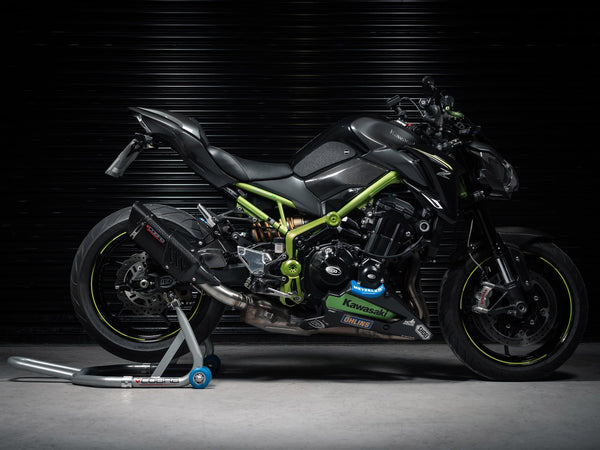 Subscribe now to get updates on our latest product releases