KTM 390 RC Performance Motorcycle Exhausts
KTM 390 RC Performance Motorcycle Exhausts
Agile, quick, and easy to turn the KTM RC 390 is a diverse bike that offers thrills without the spills. Common amongst those making their way through divisions of power the RC 390 inspires confidence and urges riders to take their bravery to the next level.
By offering a half system for the KTM the Cobra Sport performance exhaust completes the aggressive attitude of the 390's styling by sharpening up the rear of the bike and adding an ultra-modern carbon fibre finish that complements the darker elements of the bike.
The KTM RC 390 has been transformed by the Cobra Sport development team turning this reliable sidekick into more of a main-stage performer that demands respect and attracts attention thanks to the introduction of Cobra Sport's signature soundtrack.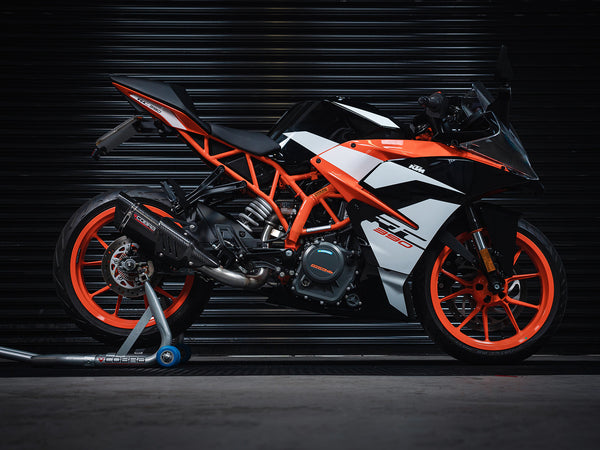 Subscribe now to get updates on our latest product releases