BMW S 1000 RR Performance Exhausts
BMW S 1000 RR Performance Exhausts
The Cobra Sport development team rolled out the red carpet for the arrival of the ultimate sports motorcycle. The BMW S1000 RR needs no introduction but does benefit from an upgraded sports exhaust system to deliver more thrills, more of the time.
As the current market leader within the sports motorcycle world the BMW S1000 RR demands attention and respect. By producing a sports exhaust that maintains the standard catalyst, the Cobra Sport team have been able to enhance the overall riding experience of the S1000 RR whilst remaining road legal.
Cobra Sport performance motorcycle exhausts are designed with the rider in mind offering an unparalleled experience from the moment you fire the engine, delivering an increase in power, adding stunning visuals, reducing weight and most importantly emitting the Cobra Sport signature soundtrack.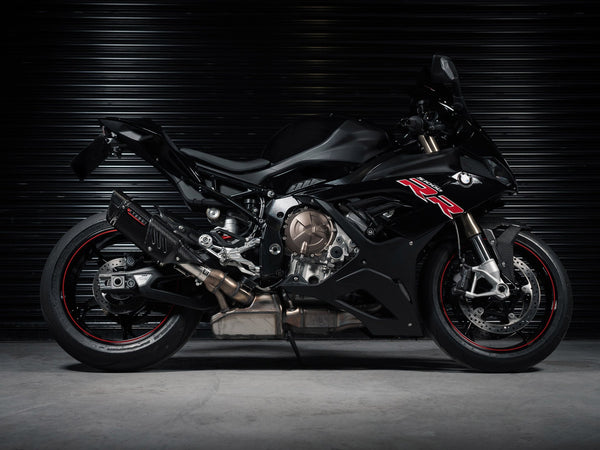 Subscribe now to get updates on our latest product releases