Suzuki GSX-S1000 Performance Exhausts
Suzuki GSX-S1000 Performance Exhausts
Being fast, fun and more affordable than its immediate rivals, the GSX-S1000 attracts a diverse crowd of thrill seekers that require an element of comfort on their B-road blasts. Although the muscly styling differs opinion it is agreed the bark of the GSX-S requires tweaking to bring the best out of Suzuki's naked superstar.
By offering a half system set up for the GSX-S1000 the Cobra Sport performance exhaust provides a more balanced rear view of the bike with a carbon fibre finish better suited to the darker elements of the machine.
To further enhance the performance of the S1000, the Cobra Sport development team have produced a half system with additional non-catalysed link pipe to produce a smoother flow of gasses through the system enabling further tuning potential and a significantly more aggressive audible tone.
The Suzuki GSX-S1000 has been transformed by the Cobra Sport development team turning this reliable sidekick into more of a main-stage performer that demands respect and attracts attention thanks to the introduction of Cobra Sport's signature soundtrack.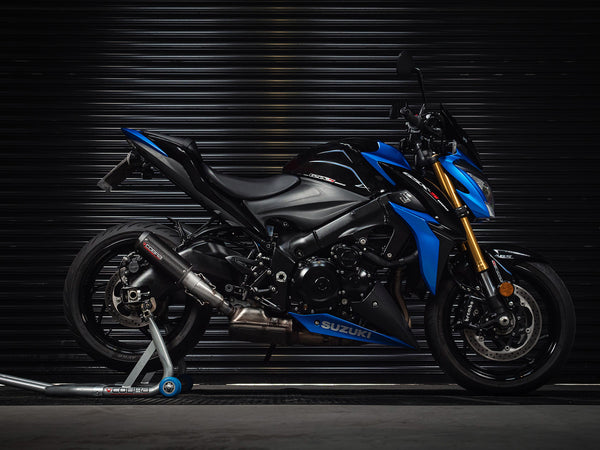 Subscribe now to get updates on our latest product releases