Ducati Monster 821 Performance Exhausts

Ducati Monster 821 Performance Exhausts
The Cobra Sport development team were full of anticipation when Ducati's Monster child rolled up to Cobra HQ. Bringing with it an air of tension often surrounding Italian sports bikes the Monster 821 makes an impressive rumble from factory thanks to its V-twin engine.
Attracting a more premium clientele the Ducati Monster challenged Cobra Sport to keep its naked classiness and to add some more attitude and performance to the aptly named Monster. Bulging muscle from all the right places it was paramount for the development team to offer an exhaust system with as much visual appeal as audible.
Cobra Sport performance motorcycle exhausts are designed with the rider in mind offering an unparalleled experience from the moment you fire the engine, delivering an increase in power, adding stunning visuals, reducing weight and most importantly emitting Cobra Sport's signature soundtrack.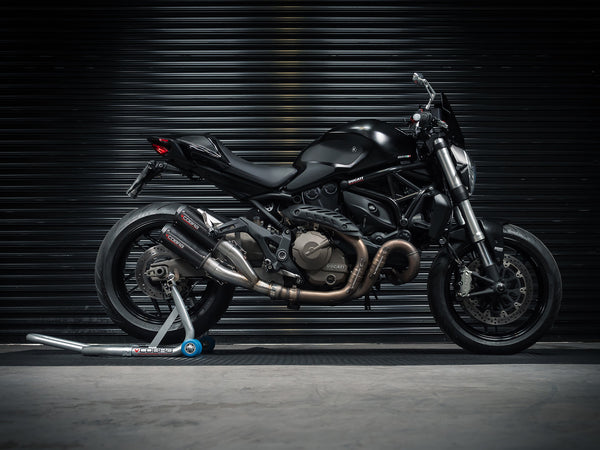 Subscribe now to get updates on our latest product releases