Honda CBR1000RR Performance Exhausts

Honda CBR1000RR Performance Exhausts
The development team at Cobra Sport were thrilled at the arrival of Honda's flagship sports bike as the 1000cc Fireblade rolled up to their factory doors. Striking all the right chords with the most serious of riders the 1000RR ticks all the boxes being small, light, quick and most importantly firm and supportive in all the right areas.
Having taken a back seat in previous years the SP promised to deliver more of the Fire power previously associated with Honda's flagship pacemaker. Taking it back to the streets the overhauled Fireblade impressed the apex chaser and the Sunday cruiser alike, although not impressive in terms of all out power figures, the lightness of the SP more than makes up for the lack of horses and delivers as much if not more thrills than its immediate rivals.
Although considered rather noisy from factory the Fireblade does lack a depth to its tone, thankfully the Cobra Sport R&D team have been able to assist in replacing the lost tone with the addition of their performance exhaust system. Retaining the standard catalyst but releasing a depth of sound the Cobra Sport system offers the perfect upgrade to your blade keeping it road legal and releasing some glorious tones in the process.
Cobra Sport performance motorcycle exhausts are designed with the rider in mind offering an unparalleled experience from the moment you fire the engine, delivering an increase in power, adding stunning visuals, reducing weight and most importantly emitting the Cobra Sport signature soundtrack.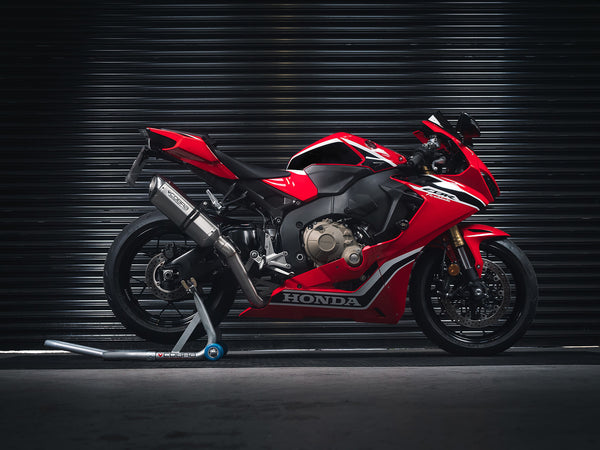 Subscribe now to get updates on our latest product releases