Honda CB750 Hornet Performance Exhausts
Honda CB750 Hornet Performance Exhausts
Rolling up to the Cobra Sport Development facility, Honda's 2023 Hornet requests an air of respect as it pulls up alongside its bigger brothers. Punching above its weight in most categories, the 750 was eager to undergo the Cobra Sport treatment to ensure it can keep up with the pack in the sound department.
Often a go-to for the rider that wants it all in one, the Hornets reputation can't be ignored. Continuing with its perception of cheap thrills, the 750 delivers a spritely 91bhp with a somewhat snatchy nature to its ride that is praised by many a thrill-seeker. Although delivering across most aspects the muted tone of the Hornet lacks the sting that is expected from such a diverse machine.
Cobra Sport performance motorcycle exhausts are designed with the rider in mind offering an unparalleled experience from the moment you fire the engine, delivering an increase in power, adding stunning visuals, reducing weight and most importantly emitting Cobra Sport's signature soundtrack.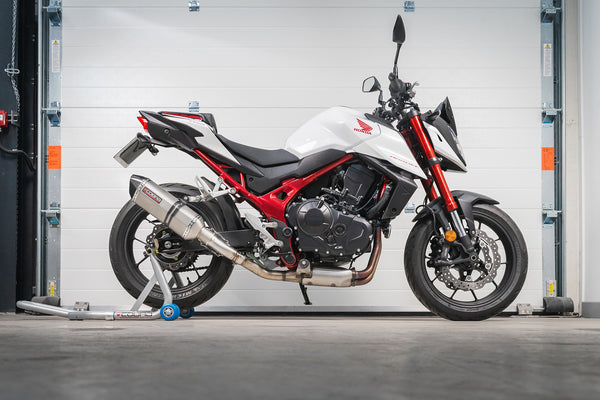 Subscribe now to get updates on our latest product releases