Triumph Tiger 1050 Sport Performance Exhausts
Triumph Tiger 1050 Sport Performance Exhausts
The Cobra Sport development team welcomed Triumph's sporty tourer into the workshop with a simple goal, remove the bulky stock system and replace it with a sports exhaust more suited to the funky styling of the Tiger.
Attracting a diverse crowd the Tiger Sport really does it all from comfortable commutes to B-road blasts. Enhance each journey with Cobra Sport's stunning half system performance exhaust and put the roar back in to your Tiger. Added style, weight saving and performance enhancement are the bi-products of Cobra Sport's development.
With both Carbon and Titanium end can options the Cobra Sport performance exhaust system is the ultimate upgrade for the ultimate sports tourer.
Cobra Sport performance exhausts are designed with the rider in mind offering an unparalleled experience from the moment you ignite the engine, delivering an increase in power, adding stunning visuals, reducing weight and most importantly emitting Cobra Sport's signature soundtrack.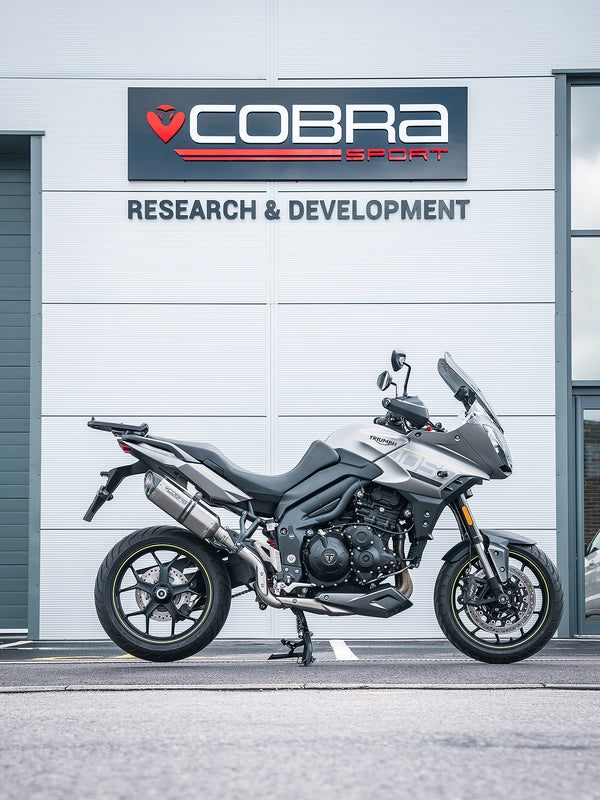 Subscribe now to get updates on our latest product releases