KTM Adventure Performance Exhausts


KTM Adventure Performance Exhausts
Cobra Sport's development team were keen to get to work on the KTM's Adventure as it arrived fresh at their Sheffield headquarters, straight from the KTM factory in Austria.
The latest Adventure is an evolution of its predecessor, going with the "If it's not broken, don't fix it approach" that has seen KTM lead the off-road motorcycle market for several decades. By combining the successful KTM formula with modern technology including a "Rally" riding mode, the 790/890 has exceeded all expectations.
However, KTM enthusiasts have been let down by the bulky and restrictive factory fit exhaust system which extracts from the riding experience.

Cobra Sport's performance exhaust range amplifies your Adventure, with a stylish Titanium end can that allows the 790/890 to breathe, delivering optimal sound and performance combined with significant weight savings. 
Cobra Sport performance motorcycle exhausts are designed with the rider in mind offering an unparalleled experience from the moment you fire the engine, delivering an increase in power, adding stunning visuals, reducing weight and most importantly emitting the Cobra Sport signature soundtrack.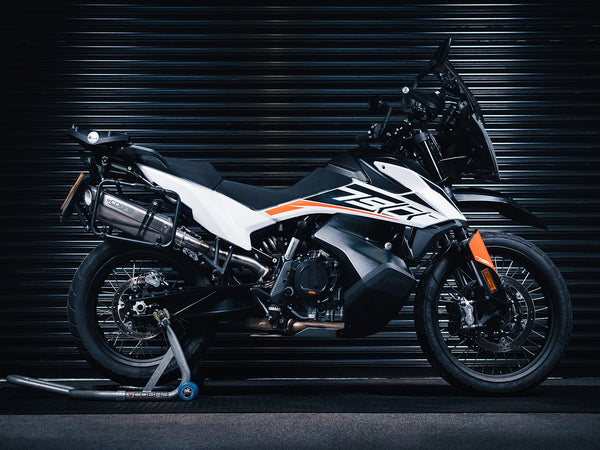 Subscribe now to get updates on our latest product releases