Honda CB1000R Performance Exhausts

Honda CB1000R Performance Exhausts
The Cobra Sport development team were eager to get to work on Honda's Fireblade engined super-naked. When replacing the Hornet back in 2008 the CB1000R divided opinion on its true character and appeal yet most agreed an upgraded soundtrack was welcomed by the infamous 998cc inline four.
As the market matured the CB1000R found its place as the classier naked all-rounder with striking styling to complement the monster that lies beneath the seat. Cobra Sport have catered to the wider audience of the CB thou offering systems that enhance the look and style of the sit up blade with dual cans, carbon, and titanium offerings as well as a de-catalysed exhaust for those wishing to extract the maximum from their blade engine.
Cobra Sport performance exhausts are designed with the rider in mind offering an unparalleled experience from the moment you ignite the engine, delivering an increase in power, adding stunning visuals , reducing weight and most importantly emitting Cobra Sport's signature soundtrack.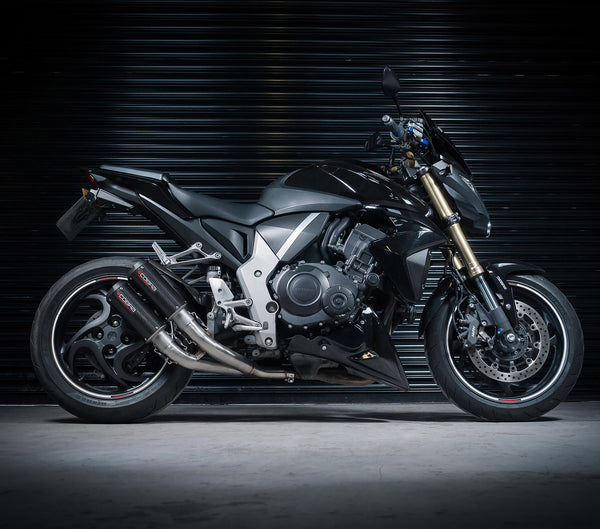 Subscribe now to get updates on our latest product releases