Suzuki SV650 (2016>) Performance Exhausts

Suzuki SV650 (2016>) Performance Exhausts
Providing thrills for new riders and experienced pilots alike the SV650's V-twin motor provides a bass like grumble as standard, the Cobra Sport development team were eager to accentuate this whilst adding style and power to provide the perfect upgrade for the Suzuki SV650.
By offering a half system set up for the SV650 the Cobra Sport performance exhaust provides a cleaner tighter look to the rear of the bike with both carbon fibre and titanium options to maximise weight saving and style whilst maintaining emissions regularity.
The Suzuki SV 650 has been transformed by the Cobra Sport development team turning this reliable all-rounder into more of a trusty sidekick that packs attitude and presence with the addition of the Cobra Sport signature soundtrack to make your arrivals noticed.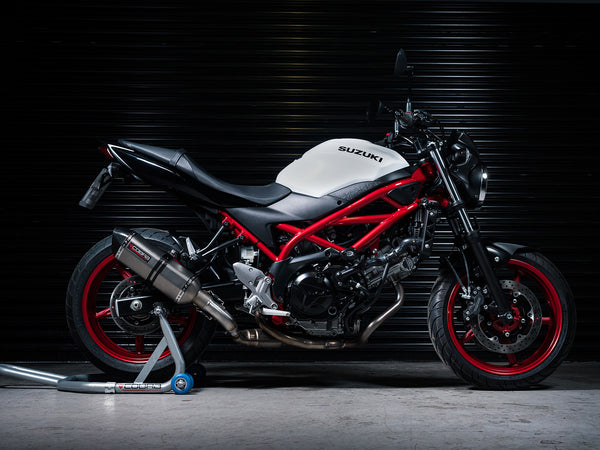 Subscribe now to get updates on our latest product releases