BMW R 1250 GS Adventure Performance Exhausts
BMW R 1250 GS Adventure Performance Exhausts
The development team at Cobra Sport were eager to get to work on the BMW 1250 GS as it arrived at their Sheffield headquarters. As with most big engined BMW's the 1250 GS brought with it an air of anticipation and a distinctly muffled grumble that needed to be addressed to allow the classic boxer engine to flex its vocal chords.
With over a decades worth of market leading heritage the GS knows how to turn heads and win over a crowd, although comparable on paper to its immediate rivals, sales figures would have you believe differently for the ultimate dessert dweller. Although extremely popular the GS' standard exhaust system restricts and muffles the glorious tones the infamous boxer engine wants to produce.
By producing a sports exhaust that retains the standard catalyst Cobra Sport have been able to offer the perfect upgrade for the GS quashing all concerns of a restrictive and lumpy sounding exhaust whilst remaining road legal.
Cobra Sport performance motorcycle exhausts are designed with the rider in mind offering an unparalleled experience from the moment you fire the engine, delivering an increase in power, adding stunning visuals, reducing weight and most importantly emitting the Cobra Sport signature soundtrack.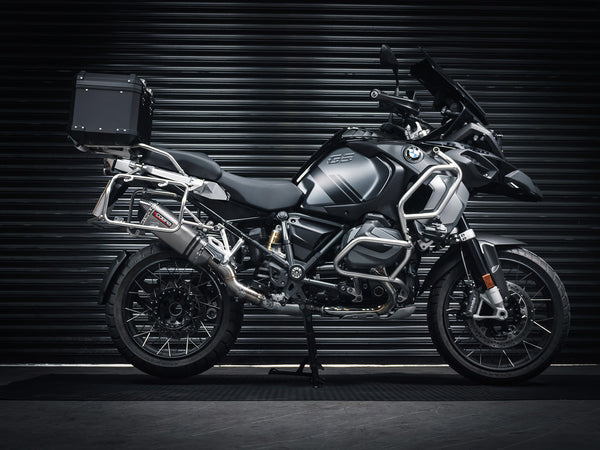 Subscribe now to get updates on our latest product releases