Harley-Davidson Pan America 1250 Performance Exhausts
Harley-Davidson Pan America 1250 Performance Exhausts
The Cobra Sport Development team were eager to get to work on Harley-Davidson's first true adventure bike. While the market has become flooded with BMW GS styled tourers the Harley stands out from the car-park with its quirky and thought provoking styling ensuring you wont blend into the sea of sameness that is quickly becoming the adventure bike market.
Hooked up with tech and safety systems comparable to its Japanese counterparts the Pan-Am delivers a complete package experience with a surprisingly sporty feel to the ride despite its size and weight.
Although the bulkiness of the bike does add to its character there are only a few that would agree on the beauty of the exhaust system. The stock silencer although slightly camouflaged with its black coating is unsightly, heavy and muted.
Introducing the Cobra Sport Half System Performance Exhaust. Lighter, meaner and with added style the Cobra Sport system reignites the Pan-Am delivering a rumble more associated with Harley's of the good old days.
Cobra Sport performance motorcycle exhausts are designed with the rider in mind offering an unparalleled experience from the moment you fire the engine, delivering an increase in power, adding stunning visuals, reducing weight and most importantly emitting the Cobra Sport signature soundtrack.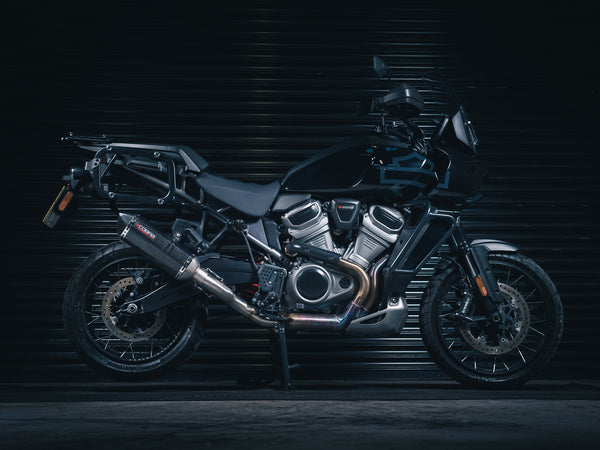 Subscribe now to get updates on our latest product releases